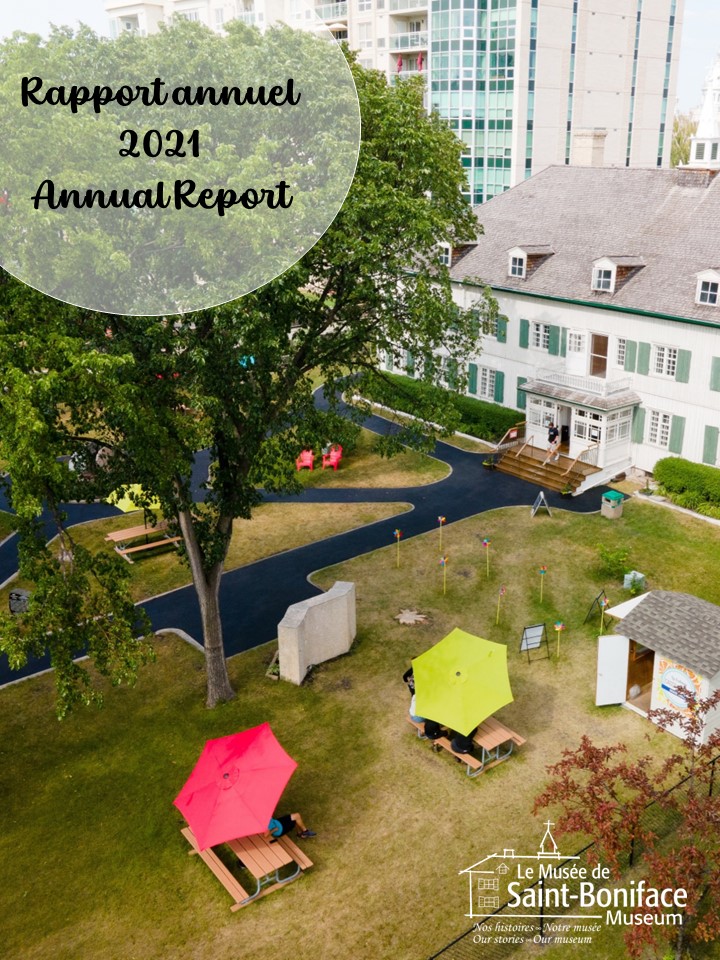 Musée de Saint-Boniface Museum
Annual Report 2021
This year's activities were impacted by the continuation of closures and restrictions. However, we carefully planned ways to highlight our history and bring our community together through outdoors activities during the summer. We brought the museum site to life by providing shaded picnic tables, opened a snack shack finding those treats that bring back memories of our childhood and created two walking tours, highlighting the accomplishments of our Metis ancestors and of our strong pioneering women. ​
​
Even though the unfortunate memories of 2021 feel overwhelming, we need to remember our accomplishments as well. We hosted two extraordinary exhibits, continued the online growth of our Manitoba 150 exhibit, created and delivered two amazing walking tours, virtual school tours, opened a snack shack, resurfaced our sidewalks, spruced up the site with picnic tables and colourful umbrellas, partnered with GoodLocal to provide delivery for our online store shoppers, welcomed back our volunteers and held a winter car rally for our holiday event. ​
​
This past year's success was made possible by the continued support from our main funders: the City of Winnipeg and the Signature Museums Endowment Fund. Further stability was achieved with support through federal pandemic-related programs and the provincial bridge grant. Our ability to activate our site and bring our history and culture alive could not have happened without the support of Urban Green Team, Young Canada Works and Canada Summer Jobs.​
​
In celebration of our province's 150th birthday, a generous donation from Réseau Compassion, was given to the museum to cover the 2021 admission fees. This ensured accessibility to all people, local and international, to learn about Manitoba and its creation.​