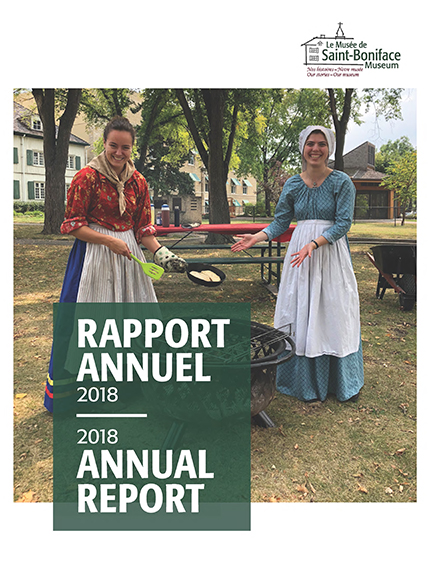 Musée de Saint-Boniface Museum Annual Report
For the museum staff, 2018 will be remembered as the year we rolled up our sleeves and undertook considerable projects that go unnoticed in the public's eye; we've invested in back stage improvements. We completed the inventory at our two off-site storage facilities and ensured all updated locations were entered into our new database. We created a plan to consolidate all our old, older and oldest catalogue cards into our new database. We re-imagined our 3rd floor workspace to better manage our acquisitions process. We focused on creating new boxes, storage and transportation solutions for our collections. We also instituted a records management policy and sorted through 50 years of documents, in order to organize our own archives for posterity.
For the public, 2018 will be remembered for its great community programming, trusted educational programs, great finds in the Belle Boutique Blanche and the fact that our museum continues to be an important tourist destination in St. Boniface and indeed, the City of Winnipeg.