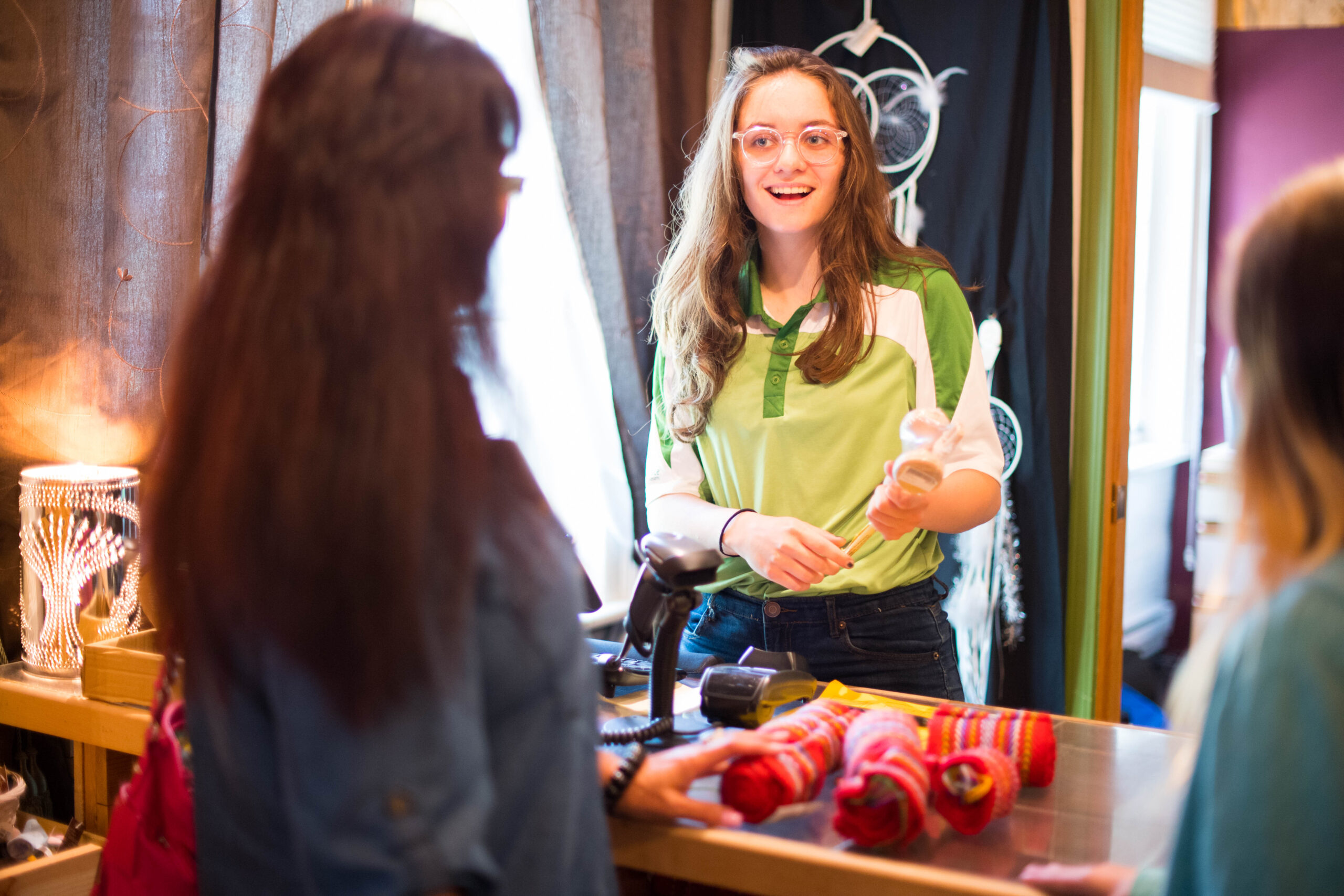 Giftshop & Sales Attendant
The Belle Boutique Blanche is the giftshop located in the Musée de Saint-Boniface Museum. We enhance the visitor experience and draw local shoppers by providing a beautiful selection of gifts, books, locally produced goods, indigenous products, jewelry and more! Often solicited to participate in the markets at other events throughout the community, we have recently added online shopping options to keep serving our community throughout the pandemic.
We are looking for an outgoing and responsible youth under the age of 30 who is interested in gaining client service and sales experience in both online platforms and a traditional setting. This position is a full-time summer term position, until early September.
Tasks include:
Collaborating to source new products;
Receiving and checking incoming stock;
Tagging items and inputting into the POS and weebly tracker;
Collaborating to change and revitalize product displays in the store;
Restocking shelves;
Collaborating with colleagues to continuously add more items to the online giftshop (taking photos of product, writing enticing copy, adding finalized items online)
Using a POS to enter data, stock, prepare invoices, complete sales and enter admission statistics;
Using a shared online calendar to coordinate pickup or delivery schedules;
Preparing and coordinating online orders for pickup or shipment;
Making in-person sales at the museum or at off-site events (public health orders permitting);
Reconciling systems to ensure accuracy;
Acting as an ambassador to those who visit, call or email the giftshop;
Welcoming visitors and presenting important information to make their stay inside the museum pleasant and safe;
Sharing responsibilities for safe opening and closing;
Maintaining a safe environment by adhering to sanitization procedures for workspaces, restrooms and commonly touched surfaces;
Working as part of a team to ensure preparation, packing, setup and teardown for off-site events (*dependant on public health orders);
Responding to public inquiries by telephone or email;
Sharing knowledge about giftshop offerings;
Providing excellent service to all visitors and clients.
Promoting the area's tourism industry (and local events if permitted) and providing suggestions to complement visitors' experience;
Using MSMB's social media platforms to create engaging posts or stories;
Being proactive in assisting with light cleanup to improve quality of visitors' experience;
Using French as the internal language of work with employees of Le Musée de Saint-Boniface Museum.
To apply, please send your resume and cover letter to Cindy Desrochers, Manager of Finance and Operations, at operations@msbm.mb.ca.