Suspended Due to COVID-19
Le Musée de Saint-Boniface Museum collects, preserves, researches, and interprets a collection of artifacts relating to Western Canada's French-Canadian and Métis heritage, while acknowledging the historical contributions of the First Nations and the religious communities. The Museum aims to provide visitors with experiences that encourage greater awareness, appreciation and understanding of the French-Canadian and Métis cultures in Manitoba. Our programs offer meaningful experiences that engage audiences of all types! Choose from one of our programs or combine them to deepen your understanding and enhance your experience. Group bookings are not limited to the museum's regular open hours and can be arranged for any time of day, any day of the week.
1 Hour = $7 plus GST / participant*
2 Hours = $8 plus GST / participant*
3 Hours = $9 plus GST / participant*
September to April: Availability varies. Please call or e-mail to inquire
May to August: Maximum capacity applies. Available at any time.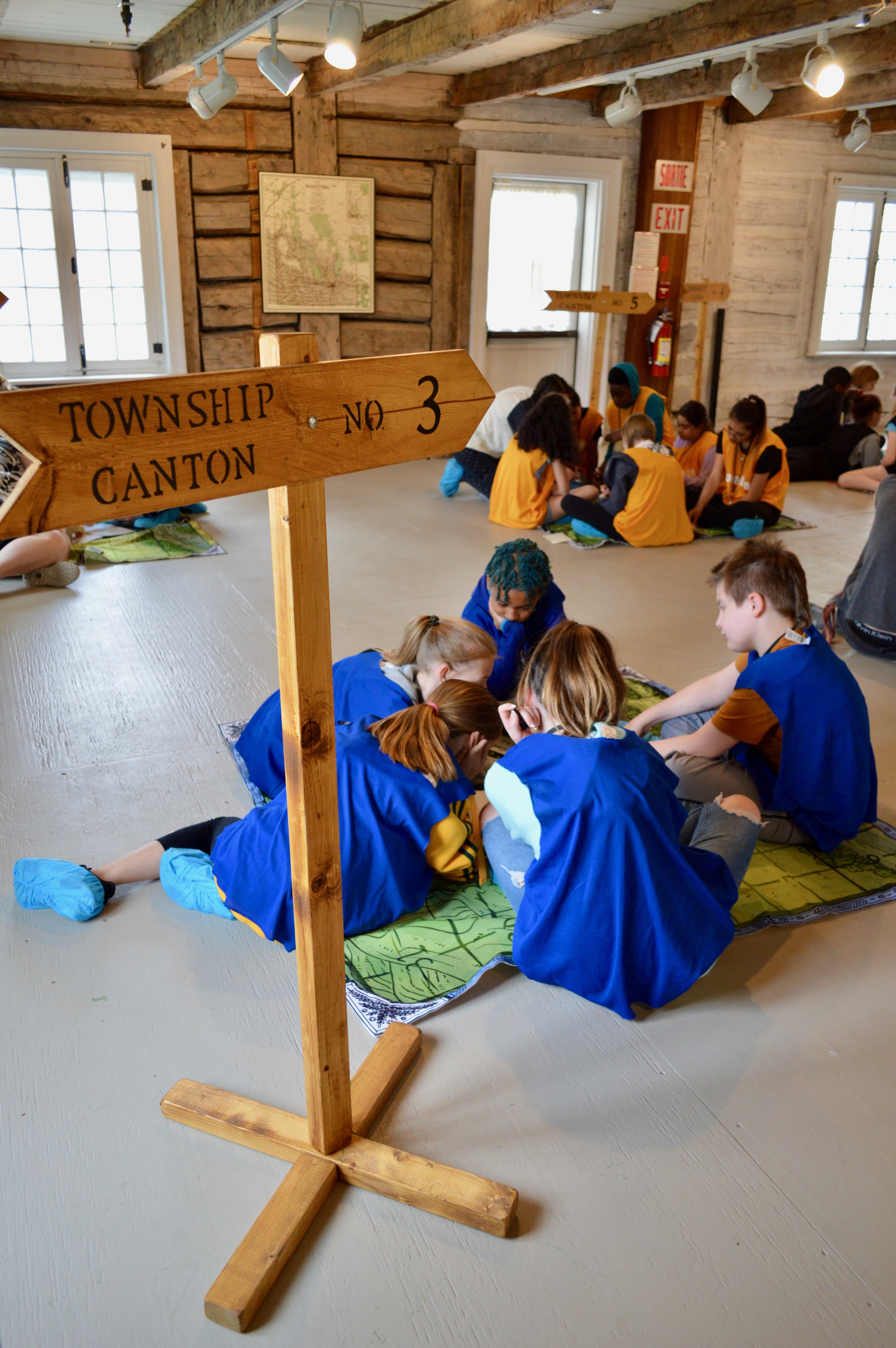 Uprooted Nation
1 hour. Ages 12 & up. Capacity 30.
2 Hours. Ages 12 & up. Capacity 60.
Whether you are 3 year old Marguerite Delorme or 16 year old Joseph Nault, the question is the same: where will you and your siblings live in this new province? Imagine being unable to decide where you will live when you grow up. Instead, you and your siblings are uprooted and spread across the province. How would you feel? Where would you live? Will you be far from your family? Will your new community suit you? Relive the story of Métis families and experience the deception and displacement some faced following the creation of Manitoba. Based on the land distribution process that was put in place, this experience supports Manitoba's social studies and Canadian history curriculums, and is perfect for anyone who wants to better understand Métis land rights issues. Get ready to experience fate as it happened for Métis children... decided by the luck of a draw.
1 hour: Uprooted Nation. $7 plus GST / participant*
2 hours: Uprooted Nation & MSBM tour. $8 plus GST / participant*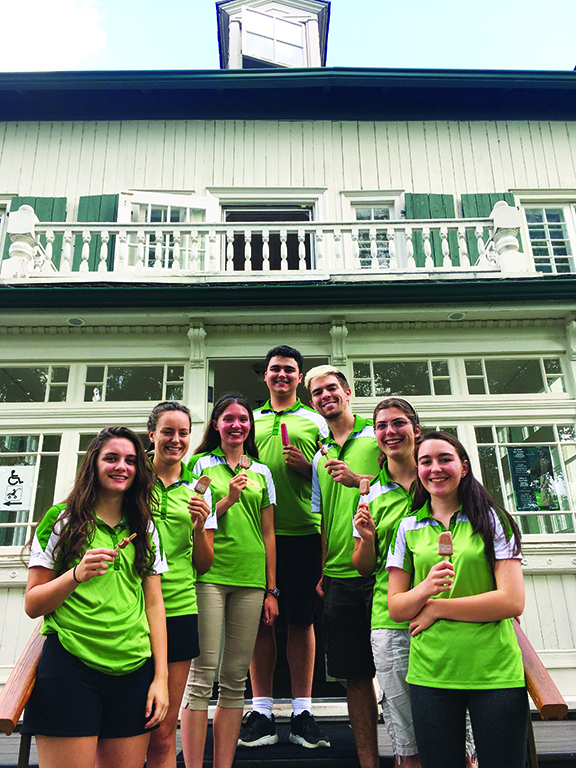 Museum Tour
1 Hour. All ages. Capacity 60. $7 plus GST / participant.
Enjoy a guided tour of the Museum and let our engaging interpreters lead the way. Wind you way through artfully curated exhibits that include: the early inhabitants of the region; the fur trade; the Métis, Louis Riel and the creation of the province of Manitoba; the history of the Grey Nuns; the Red River cart; wool, looms and traditional textile arts; the mission and Cathedrals of St. Boniface; a turn of the century country kitchen; a 1920's townhouse and, a choir loft overlooking the beautifully restored chapel.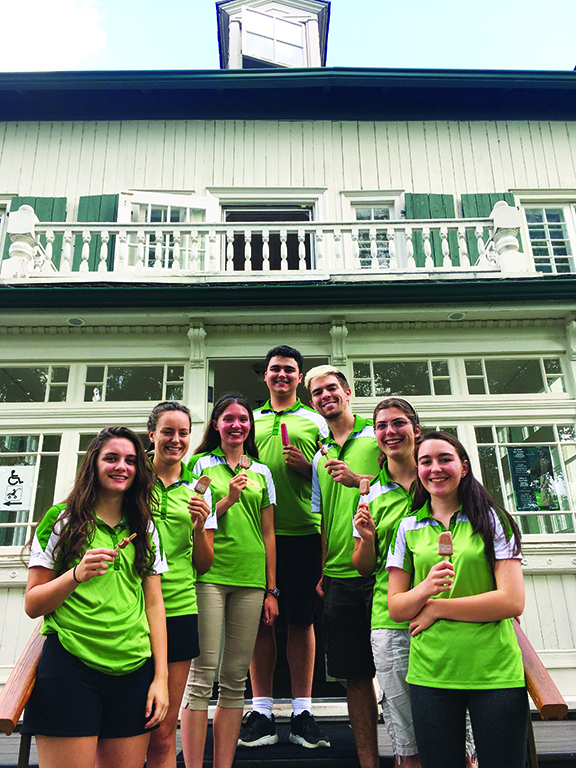 Saint-Boniface Cathedral Tour
1 Hour. All ages. Capacity 60. $7 plus GST / participant.
Visit the oldest cemetery in Western Canada and discover its history. Learn about illustrious contributors to Manitoba history while visiting some important gravesites, including Louis Riel's. Step into the ruins of the Basilica that burned in 1968 and see the spectacular stained-glass windows in the most recent and modern of St. Boniface's five cathedrals. *Popular choice: this tour is most often booked as a complement to the museum tour.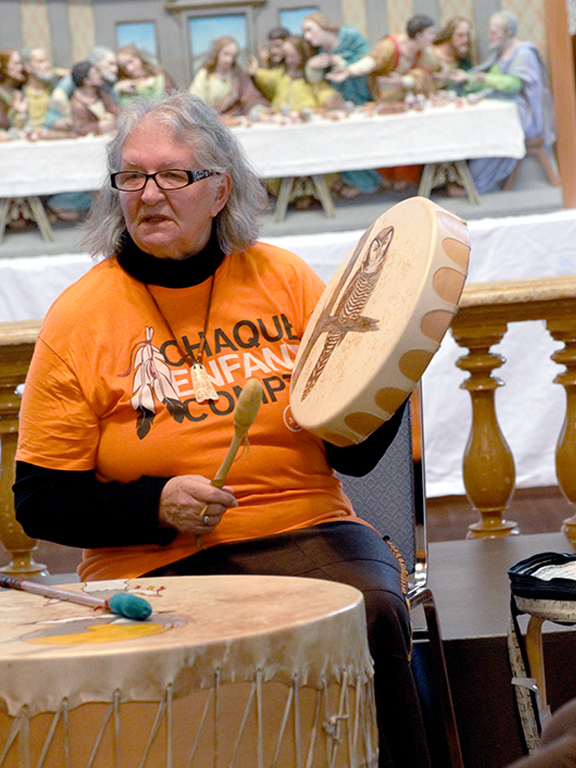 Dolores, Métis Grandmother
1 Hour. All ages. Capacity 60. $7 plus GST / participant. Minimum gift of $150 plus GST for 1 Hour or minimum $225 plus GST for 2 - 1 Hour sessions.
This experience takes you on an adventure into the world of storytelling, legends, learning and sharing across generations. Your guide is none other than our dearest Métis Grandmother, Dolorès Gosselin. Come in and make yourself comfortable as you settle into Winnipeg's oldest building. Take the time to listen. Grandmother's drums will guide you through her many stories and may even help you to share your own! "Dolorès, Métis Grandmother" is offered according to our Elder's availability. *Contact us with a few date and time preferences and we will coordinate according to your choices and our Elder's availability. *Popular choice: this program is most often booked as a complement to the museum tour.
Special Notes
* Minimum fees may apply. Reservations are required a week in advance in order to schedule the appropriate amount of tour guides. Once all the details have been captured, you will receive a confirmation sheet by email; it must be signed and returned to us to finalize your booking. In case of a cancellation, please give the Museum 48 hours' advance notice, to avoid being billed. *All bookings include self-guided discovery of the Museum before or after your program/tour.
Outdoor picnic tables are available for your use (our indoor classroom may be available during inclement weather). Please request when making your reservation, if required.