Le Musée de Saint-Boniface Museum collects, preserves, researches, and interprets a collection of artifacts relating to Western Canada's French-Canadian and Métis heritage, while acknowledging the historical contributions of the First Nations and religious communities. The Museum aims to provide visitors with experiences that will encourage greater awareness, appreciation and understanding of the French-Canadian and Métis cultures in Manitoba. Due to the ever-changing nature of COVID-19 restrictions, program availability and/or capacity may be subject to change.
Come and enjoy the beautiful fall weather at the St-Boniface Museum. Visit our cultural heritage site and explore the historic Taché avenue! We are looking forward to taking you on a tour of your choice! (See description below)
Both walking tours are free until October 3rd!
Tickets are available now (the maximum number of participants is 8 though this number is subject to changes in public health orders). Once you have chosen your ticket, you will be asked to confirm the number of people that will be attending.
We ask you to wear your mask and respect social distancing directives that will be explained upon your arrival.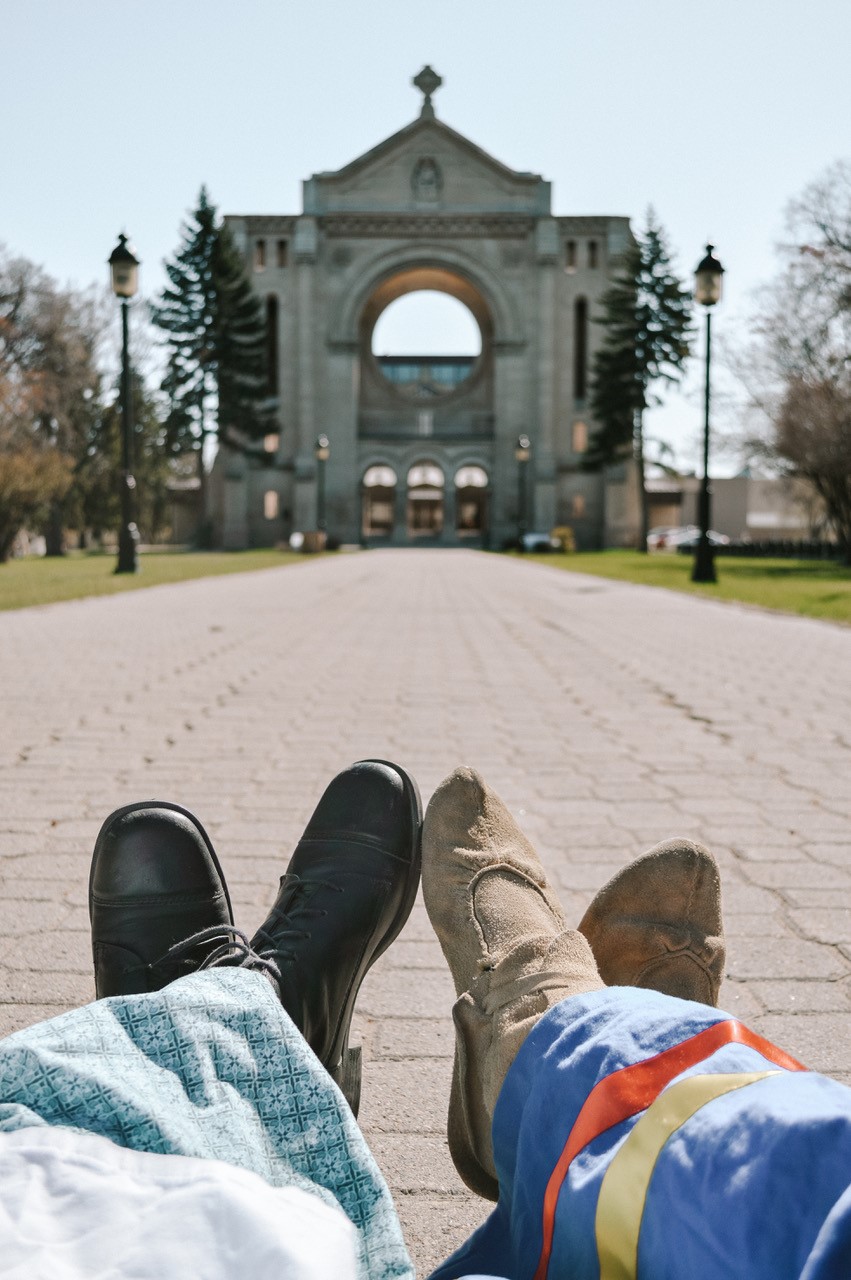 1 hour. All ages.
Ranging from a clandestine kidnapping to a devastating candle making accident. The first women to make a salary in the Canadian west to the empire of healthcare established in St-Boniface. History reveals the contributions made by women that have forged our community.
This hour-long tour includes markers that celebrate architects, artists, authors, and contemporary artisans.
FREE!
Once you have chosen your ticket, you will be asked to confirm the number of people that will be attending.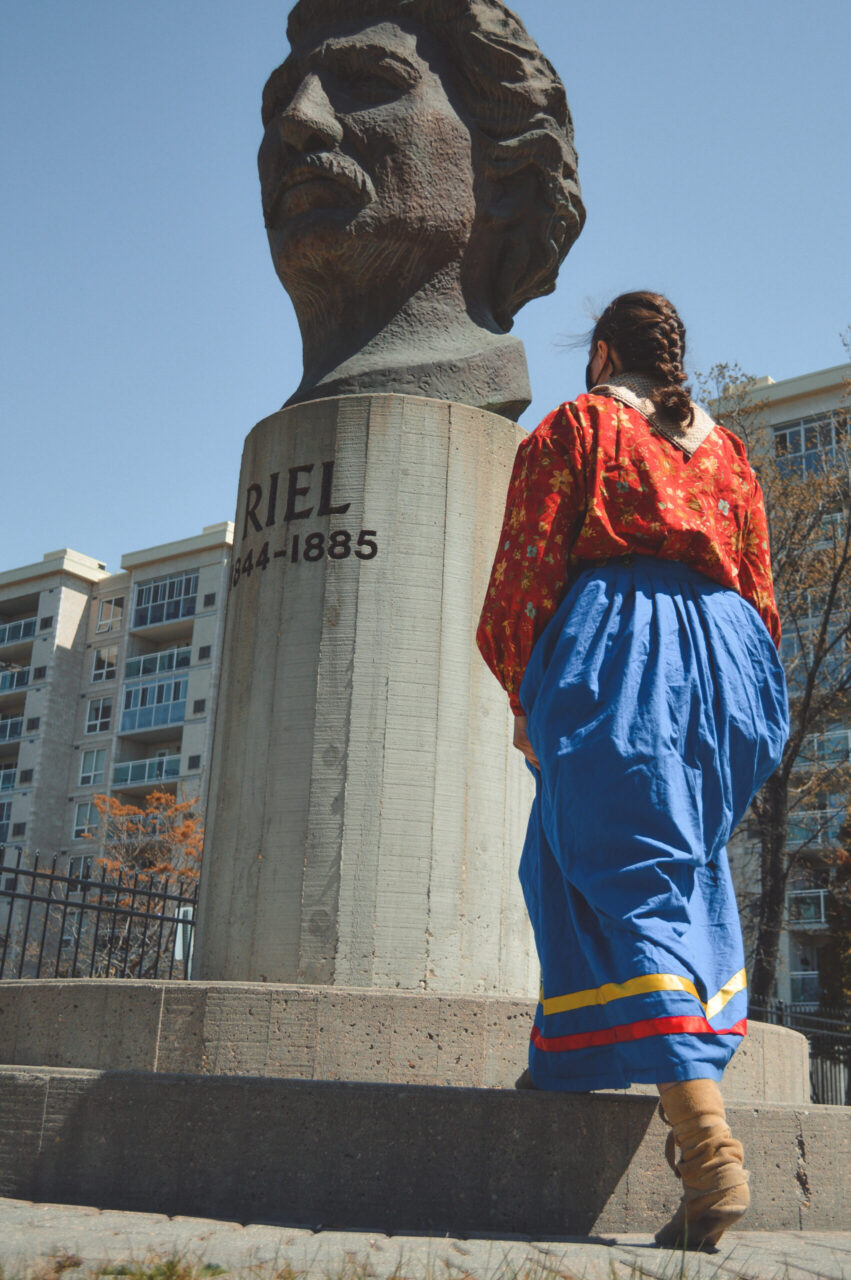 1 hour. All ages.
Like many indigenous languages michif is a descriptive language. Sometimes several words in French are used to designate a thing or item: "l'arbre à saint" (saints' tree) for sage; "graines bleues" (blue seeds) for blueberries; and "souliers mous" (soft shoes) for moccasins!
Who are the Métis "of the Red River"? What stories can deepen our understanding of the Métis, help us celebrate their history, and stand in solidarity with them? From the notorious MacDoug, a tireless ferry operator, to the tragic fate of Elzéar Goulet. From self-governance during large buffalo hunts to the entrepreneurial spirit of dedicated millers. We will share stories, big and small, to recognise the complexity of the Métis nation.
FREE!
Once you have chosen your ticket, you will be asked to confirm the number of people that will be attending.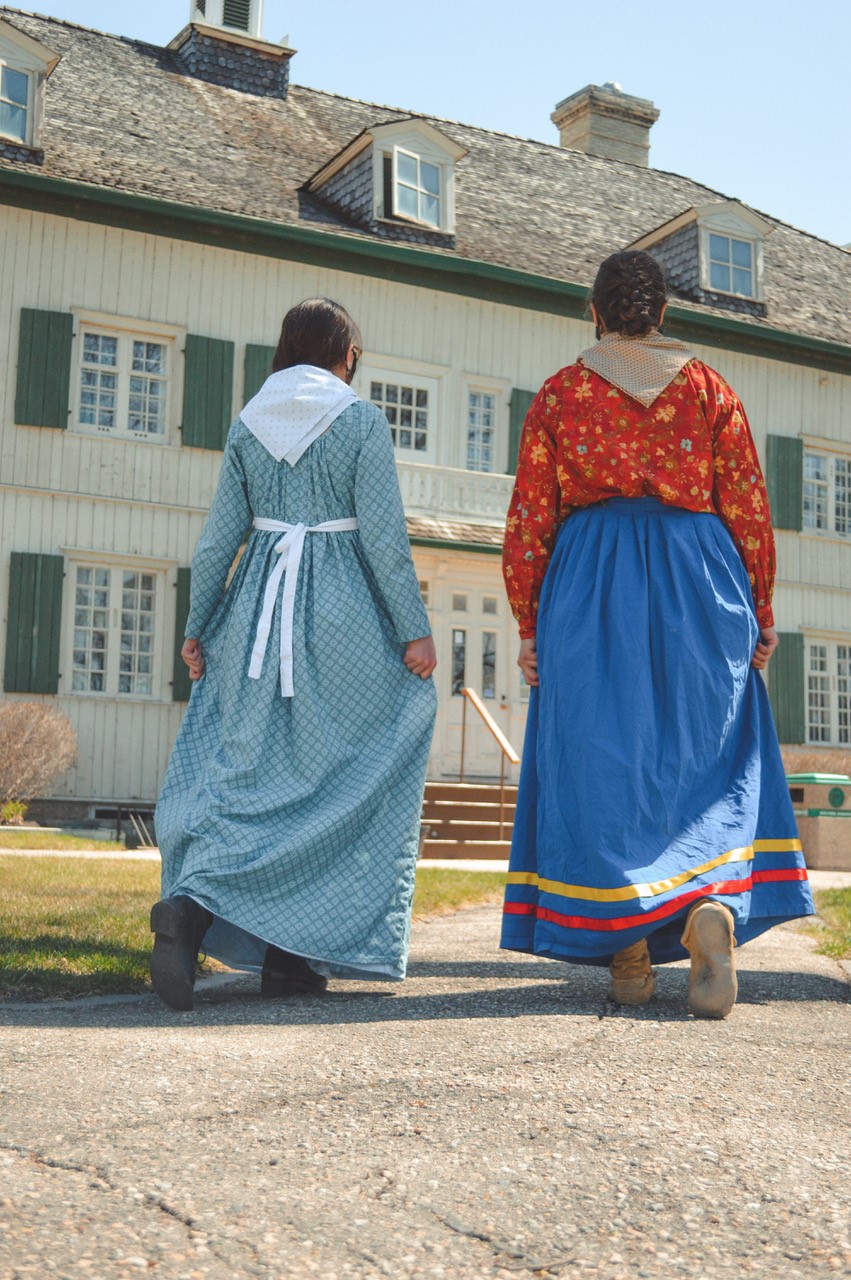 Enjoy a guided one-hour tour of our Virtual Museum through Zoom, Teams or Google Duo. Let our experienced interpreters lead the way through artfully curated exhibits that include: the early inhabitants of the region; the fur trade; the Métis, Louis Riel and the creation of the province of Manitoba; the history of the Grey Nuns; the Red River cart; wool, looms and traditional textile arts; a turn of the century country kitchen; a 1920's townhouse and, a choir loft overlooking the beautifully restored chapel. Your group will have access to the virtual museum after also!
$200 per group of 30 participants.
(*Please see additional booking/cancellation info below).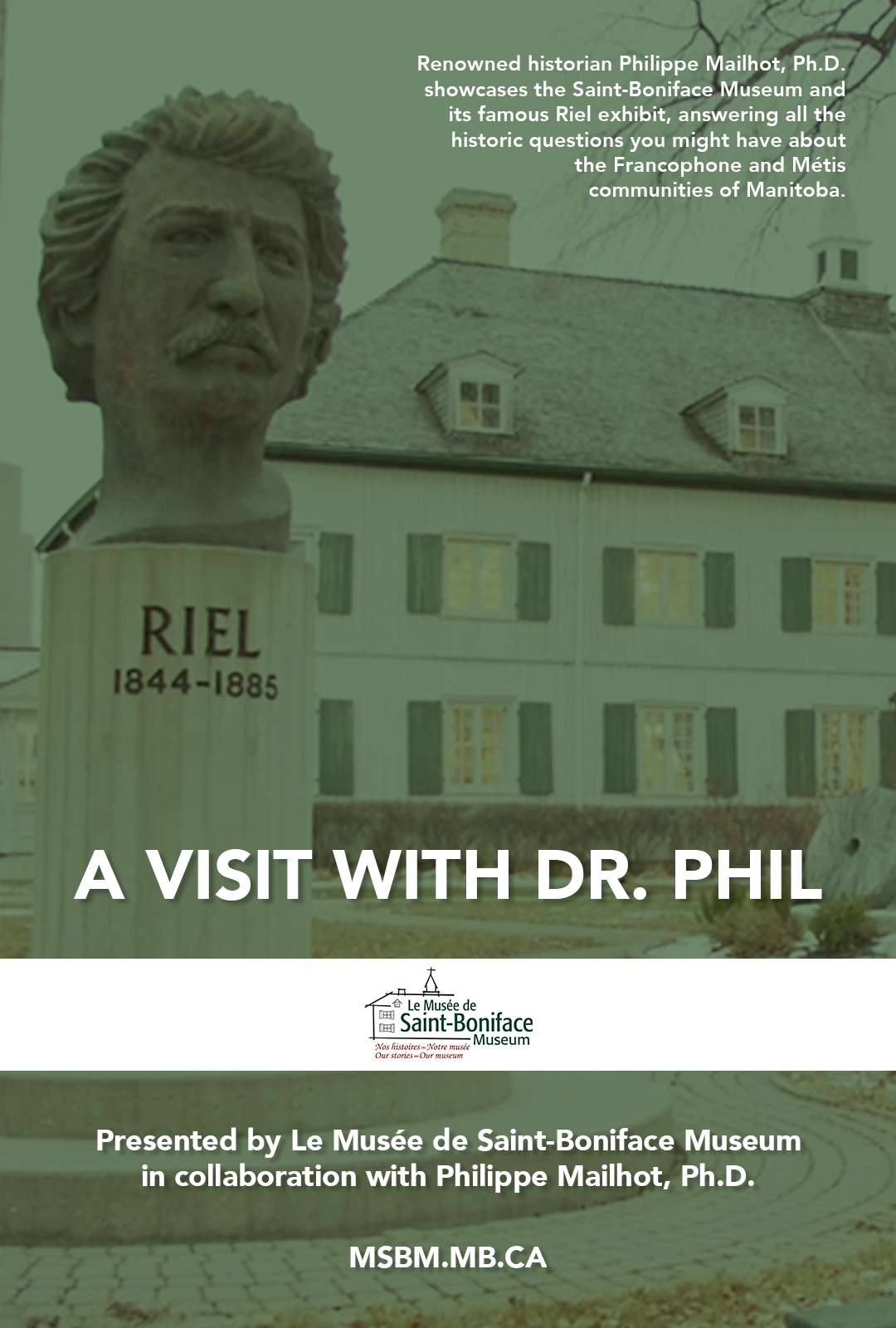 Documentary: "A Visit with Dr. Phil"
The St. Boniface Museum is situated in the largest oak log structure in North America and houses an impressive collection of artifacts. With a national reputation for its Louis Riel exhibit, thousands of people visit every year to celebrate and better understand how Canada's fifth province entered Confederation.
A Visit with Dr. Phil captures historian Philippe Mailhot, Ph.D., inside the museum where he previously researched and worked for well over 30 years. From his privileged vantage point as former Director of the St. Boniface Museum, he's got quite a few stories to tell.
We asked him the most popular questions about Francophone and Métis history, and he answered them in his famous and beloved 'Dr. Phil' storytelling way…
$100 for 72-hour access to stream the documentary.
Educational organizations receive a 40% discount for 2021.
* For the guided virtual tour only: Minimum fees may apply. Reservation requests are required at least a week in advance for scheduling purposes. Once all the details have been captured, you will receive a confirmation sheet by email; it must be signed and returned to us to finalize your booking.
In case of a cancellation, please give the Museum 48 hours' advance notice, to avoid being billed. In the case of unexpected closures or inability to participate/deliver due to Covid-19, the school and/or MSBM will communicate as soon as possible to advise of cancellation and attempt to reschedule. No fees will be charged in this circumstance.